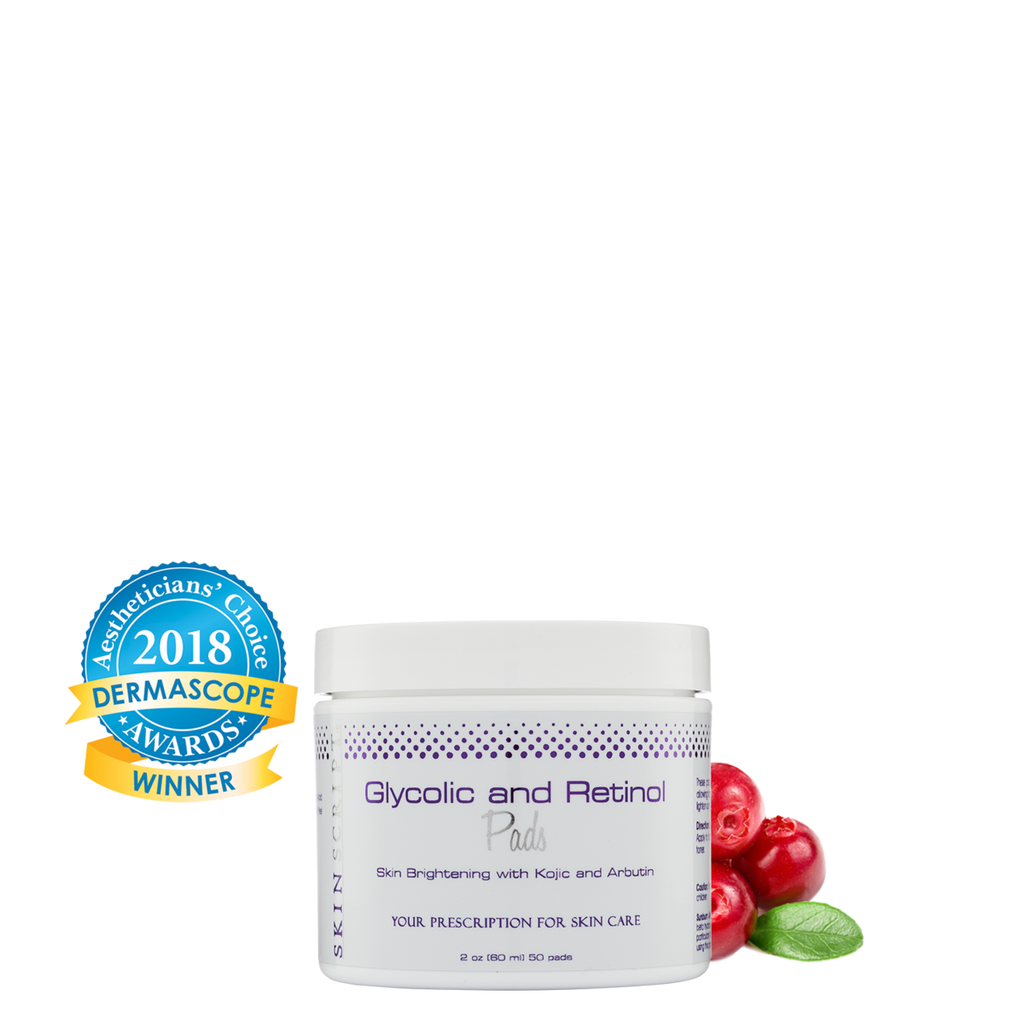 Skin Script
Glycolic and Retinol Pads
Glycolic and Retinol Pads
For all skin types to lift irregular pigmentation.  Glycolic/Retinol Pads are designed to gently and progressively renew the skin to provide brightening, clarifying, and restoring benefits to all skin types in need of perfecting.
Glycolic and Retinol Pad Benefits:
Brightens the appearance of pigmentation spots
Assists with surface renewal and resurfacing
Lessens future breakouts
Assists in anti-wrinkle actions
Recommended for all skin types. Especially good for oily, acneic and impure skin or for anti-aging concerns or for creating an even skin tone from irregular pigmentation.
Directions for use: After cleansing, wipe pad on the face, neck and chest. Follow with appropriate serum and moisturizer.
Active Ingredients
Glycolic Acid- Gently inspires cellular renewal without causing inflammation, deeply penetrates for even surface exfoliation, assists in refining skin texture and healing breakouts
Arbutin-Limits melanin production, reduces visible pigmentation through lightening actions and the inhibition of tyrosinase.
Kojic Acid- Inhibits tyrosinase and also lightens existing pigmentation naturally
Retinol– Vitamin A derivate that causes "forced exfoliation" to stimulate collagen production and reduce visible signs of aging
Our Glycolic and Retinol Pads are also available as part of the following Retail Kits.
---
Share this Product
---
More from this collection