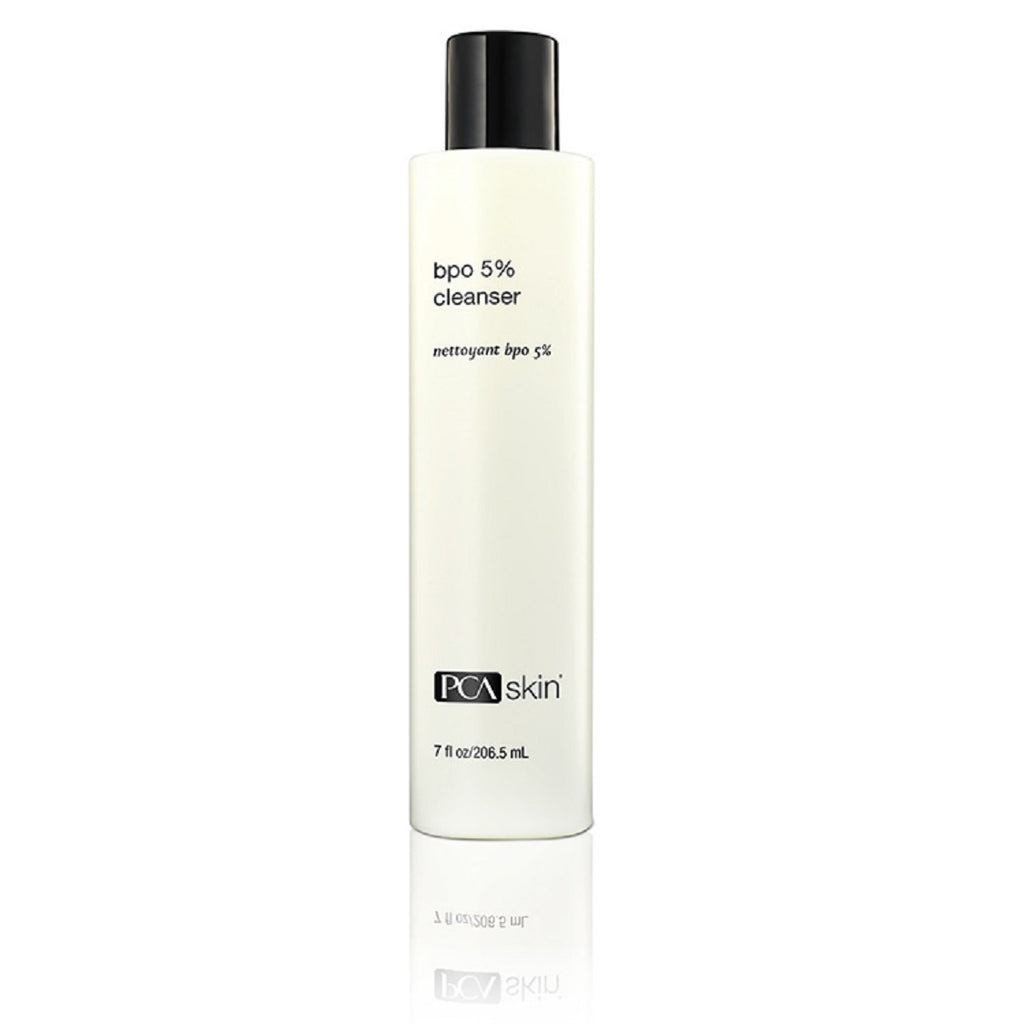 PCA Skin
-PCA BPO 5% Cleanser
This gentle 5% benzoyl peroxide cleanser penetrates pores to eliminate existing and prevent future acne breakouts. Formulated with the antioxidant polyhydroxy acid (PHA) gluconolactone that provides gentle exfoliation of surface cell buildup. This formulation also contains a host of botanical extracts to soothe breakout-prone skin.
Active ingredient: Benzoyl Peroxide (BPO) 5% – penetrates pores to eliminate existing acne lesions and prevent future breakouts.
Key ingredients:
Gluconolactone – is a gentle polyhydroxy acid (PHA) that is calming, moisturizing and promotes a clear complexion.
Phytic Acid – is a gentle exfoliating agent.
Grape Seed Extract – is rich in polyphenols and proanthocyanidins, which are antioxidants. Grape seed extract contains the antioxidant resveratrol.
Directions for use: apply a dime-sized amount to damp skin and massage into a light foaming lather. Wash in a gentle circular motion. Rinse with warm water and pat dry. Follow with the appropriate PCA SKIN® toner, treatment serums and broad spectrum SPF product in the daytime and light hydrator in the evening.
---
Share this Product
---
More from this collection